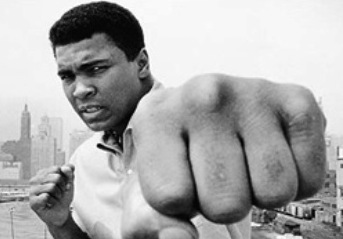 Inna lillahi wa inna rajiun
God giveth and, God taketh away
In God's name, He who is Compassionate and Merciful.
-
We the Muslim Ummah mourn the loss of our brother Muhammad Ali, who was first known as Cassius Clay.
-
I am sad to hear of this loss.
But heartened to know that our brother, died so close to the month of Ramadan, which signifies God's love for him.
We pray for his rest and we pray to be resurrected with him and all other righteous people on the Day of Judgement.
Rest in Peace and love Brother Muhammad.
Peace be unto you and your family.
Moe mai ra e te Matua.